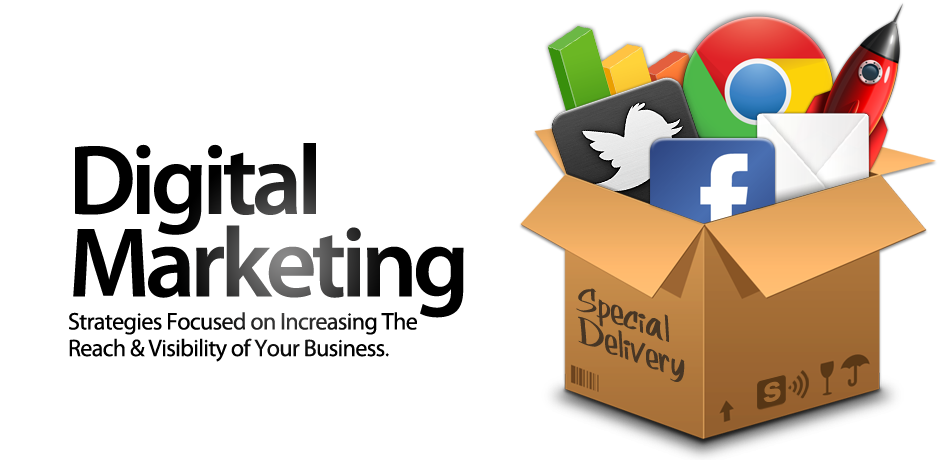 Developing a
digital marketing strategy
for a small business is very different than one for an strictly web-based business. Your digital marketing strategy needs to target and appeal to a specific group of customers in your geographic location.
Whether you're launching a new business or are already established, it's crucial to create a strong online presence for your brand. As a small business owner, you need to find a way to reach new customers online, you need to be able to track those efforts and accurately report your ROI. Facebook is an excellent place to start building an audience for its low cost, data rich campaigns, and simplicity.
If you have little to no experience in online marketing, this might sound like a foreign language to you. Thankfully, creating a buzz around your business is easier than you think. Here are some simple tips to get you started:
Always Think About Your User
It's tempting, especially since this is your company, to just do whatever you think is cool. It's what we all want, really. But if you sell hardware, you may not be interested in how people search the web, how they navigate a website, or what they trust or don't trust subconsciously about a website. Losers like us in the digital marketing and web development game are the only ones who care about that stuff, so don't worry, you're not out of it. So with that in mind, get a professional to build you a modern, user-friendly, search engine-friendly, and all around kick ass website. And if there is something you don't like about it, something you want changed, ask your web people how those changes would affect the user. In the end, doesn't matter what you think, conversions come to those who please their users. So you got a kick ass site, let's get your name out there…
Get Local, Get Social
For a local business, after an awesome website, the next step is to get listed in every local directory and be sure all your information is correct and uniformally written. Many listings like Yelp, Yext, YellowPages.com are free to sign up, free advertising, take it. Add pictures of your business, of people, show some personality. Nothing gains trust quicker than showing people you are also people. People like knowing that business are run by people and not robots or something more sinister like grizzly bears. Something most grizzly bears lack is a social media presence, so get your Facebook, Instagram, Twitter, Pinterest pages set up. We recommend having dedicated personnel to manage these pages so it's coming from inside your business and remains authentic to your brand. If you need technical advice, hire a consultant to guide you, but with the intent of having it in-house 100% eventually. Facebook is an absolute must-have, and the others you can figure out as you go whether the effort is worth it for you. Facebook is universal, anything else, to a certain extent is niche.
Okay My Site Is Ready, My Social Is Ready, Now What?
You say hello. You tell people why you are great and you have great things and you tell them why they need your great things. Simple right? I know, I know, not that simple, but it is a good place to start. What makes you guys different than your competitors? Tell people and show people over and over again. Don't just promote your items for sale or your personal business, show them what makes you an authority in your field. Link to relevant articles/videos from places you love and think they'll love too. Think about your most successful interactions with customers in real life and share those experiences with people online. Find out where people who  need your services hang out online, answer questions that you are uniquely qualified to answer. Be nice. Always be nice. Even when people aren't nice, and it's the Internet so people are often not nice, but not you, because you're a professional and that would be a waste of time and money.
I think you get it. I think you're ready. Now go out there and post! Post your heart out! And if no one seems to care about your posts, don't worry, we'll help you get their attention.
Til next time…