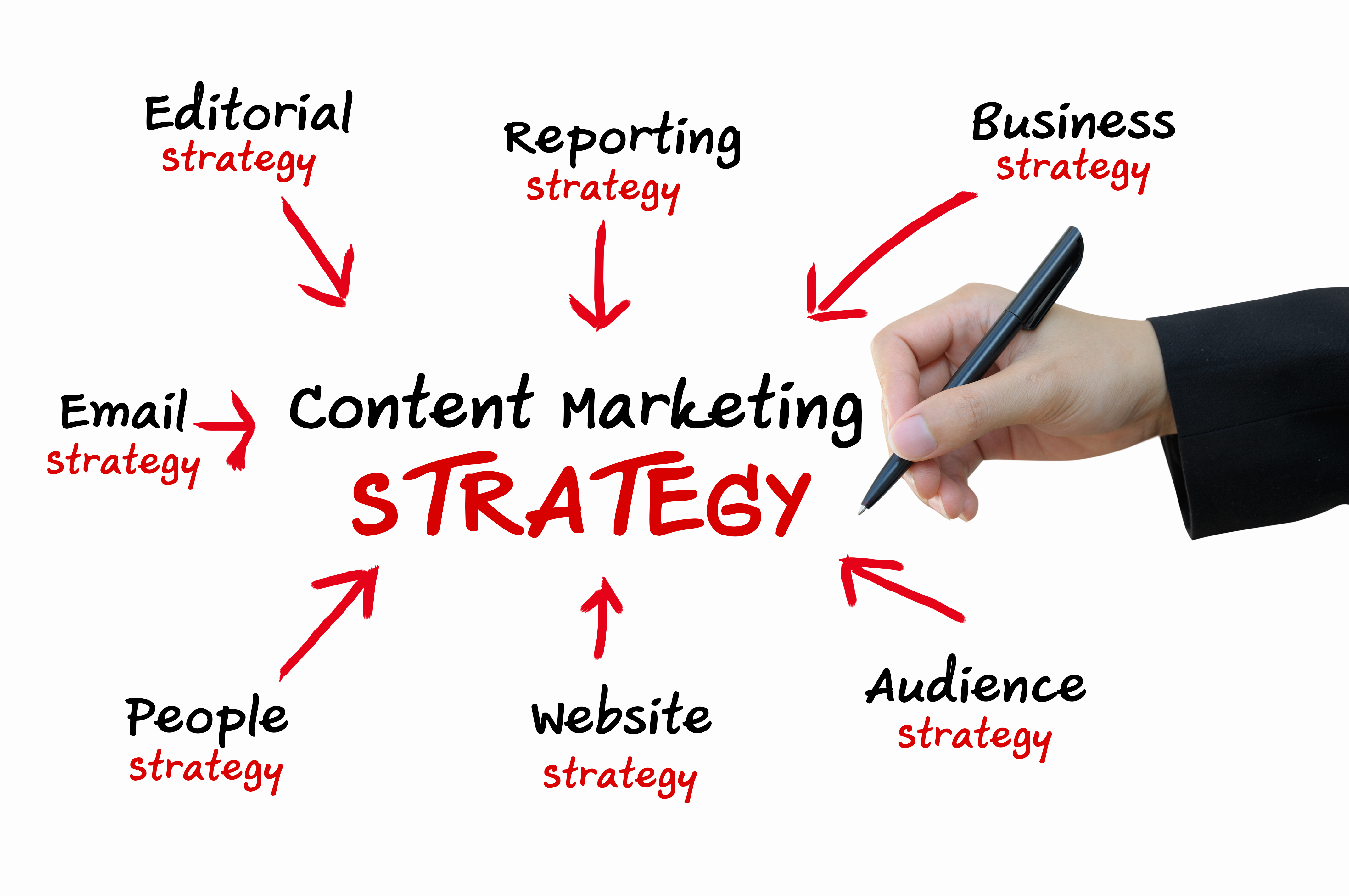 As a small business owner it can be difficult to stand out from your competition online.  Content marketing is something that can help you stand out, but what exactly is content marketing?
In a nutshell, content marketing is the act of creating and then distributing content that attracts and engages your target audience. Traditional advertisements simply aren't as effective as they use to be and remain costly especially for a new small business. Consequently, many companies and service providers have found that content marketing can help them reach and communicate with potential clients and customers, earn their trust, and earn their business.
Having quality content like well-written blog posts, infographics and videos on a modern and SEO-friendly website are absolute necessities. Thems the rules. So let's take a look at a small business  as an example, an emerging divorce attorney, and how they can use content marketing to reach potential clients.
The Competitive Field of Law
Typically, when a person needs legal advice, they go to Google and search for an attorney in their area specializing in a specific concentration of law, i.e. "Las Vegas Divorce Attorney". When it comes to the most competitive (expensive) keywords to advertised on Google Adwords, "attorney" is number 4 behind 1) insurance, 2) loans, and 3) mortgage. So as a new divorce attorney being able to rank organically for your keywords is a pretty big deal. The best way to organically get yourself in front of searchers looking for your services is to use your website to answer their most important questions and create content that is shareable. But first you have to make sure your website is on point.
Getting Your Website SEO-friendly
First, make sure your website is SEO-friendly and mobile responsive. Google has a soft spot for content that is optimized for tablets and smartphones, meaning it can be viewed easily on a smaller screen. Since the majority of online searches are done while commuting to and from work, optimizing your website for responsiveness is in your best interest.
Consumers of today want to connect with you even before they make face-to-face contact. The power of high-quality content as part of your marketing strategy will help keep the conversation going. The essence of online marketing is that as a business, delivering continuous information that consumers can use, will ultimately pay off in the form of new business and ongoing loyalty.
Creating Content
When someone visits your website, you need quickly need to capture their attention. Providing them with killer content is one surefire way to convert viewers into clients. The idea is simple, but the execution can be difficult. First wrong thing many people do is think about what they want to tell people instead of thinking what the visitor wants to know.
Think about what people visiting your website or blog are looking for. Potential clients of a divorce attorney want to know two things:
1) What valuable information can you tell me to better understand my legal problems?
2) Why are you the attorney that can help me?
And they want this information as quickly as possible. Here are some ways you can give them this valuable information:
Written blog post
Informative Infographic
Short Video
Blog posts are the simplest way to get your message out there. It's important that you update your blog regularly and keep it focused on answering the two questions above.
Infographics are great because they take something complex or filled with data and make them easy to consume and understand and therefore easier to share. Very few people will share a 70 pg. study on why you need an attorney specializing in family law to represent you in a divorce. You need to show them why quickly and creatively. An infographic can help you do that.
A video introducing yourself and your legal practice is more expensive than sitting down and writing a blog, but studies have shown video content can increase engagement 80%. That's a huge increase! Video isn't a recommendation, it's a necessity.
Personality Counts
Although most legal issues usually aren't a laughing matter, it's also important to come across as a compassionate person. In-depth legal articles are imperative when showcasing your legal expertise, but if your main goal is to create brand awareness (i.e. recognition of your law firm), then you also need to implement an element of humanity. For example, you could create content specifically geared for women and use a humorous undertone. Keep in mind that this tactic is only effective when you balance the seriousness of divorce with a lighthearted approach of the positives yet to come.
Amplifying Your Content
You now have some informative and engaging content to share, but no one is magically showing up to your site. Unfortunately content marketing is not a field of dreams, you can't just build it and expect them to come. Now you must find your audience and the best way to do that is through amplification. Amplification is the dispersing of content through multiple social platforms. You must build up your presence on various social media platforms and promote, promote, promote.
For an divorce attorney Facebook and LinkedIn can be powerful platforms to spread your content. It can be worth the money to do some paid advertisements on these platforms, especially when you're first starting out. You don't have to spend a lot of money, especially if your ads are well targeted. Don't put ads in front of people in Des Moines, Iowa if you practice law in Las Vegas, NV. Facebook allows you to target people in certain areas who have been married for over 1 year. That's a good place to start.
You can also start building a community online by following other law professionals, participating in discussions on legal forums, and offering guest posts in legal publications. All these tactics will help improve your visibility online, build relationships for potential link opportunities, and help you reach new potential clients.
And if all that sounds like too much for you as a busy professional, you can always hire someone to help you out…(cough, cough…ahem).
Report, Rinse, and Repeat
The important thing to remember about content marketing is it's not a one and done strategy. It's a long term plan than you do continuously and try to improve at over time. And you can't improve without reporting and metrics to show you what your content marketing efforts are doing. If your site isn't connected to Google Analytics, you better get on that and either learn how to best use it or hire someone who can help you (ahem! can't shake this cough today). We also love companies like Hootsuite and Buzzsumo to help analyze and improve your social media outreach.
Now get out there, young divorce attorney, and show us what you're made of!