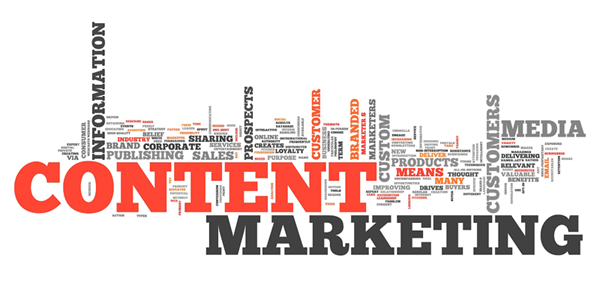 Content is king, or so it's said in today's world. With that in mind, content marketers need all the tools they can get their hands on to get the upper hand when it comes to work. Here are five great marketing tools that can be useful.
BuzzSumo is a fantastic tool for finding trends in content from all across the web. Whether you're looking for what's currently hot in the world of content marketing, or you're just trying to determine the next big thing before it hits, BuzzSumo is the place to go. It allows users to gather research and insights into what content is currently working for the major players in a given industry, as well as to establish benchmarks for the level content should perform.
Moz is a fantastic tool for SEO research. It allows users to determine relevant content and measure it's success. For digital marketing, there's nothing better than seeing your data displayed in clear, easy to understand graphs. Moz Content displays what content is most engaging, how long users spend on a given page, and allows for A/B testing of any given content so that you can determine how to best spend your time.
What if you could take a look into your visitor's minds and see the sort of content they like to read? With Outbrain, you can. This content recommendation platform can be used to see what sort of content is suggested in relation to your own content. Find gaps in your coverage and see areas you can fill in. Maybe you haven't been writing about a certain topic that is related to your industry, but users are looking for content related to that. Outbrain can help by suggesting relevant content. It can also show you potential link building opportunities between your own site and others within your niche.
Hubspot is one of the foremost tools for digital marketing on the web. Not only does it help content creators bring more traffic to their page organically, but it helps you manage all of your inbound marketing efforts through one easy to use source. Through Hubspot, you can keep an eye on how successful your SEO efforts are, how well your link building efforts have worked, and much more. Hubspot helps you track and optimize the traffic that comes to your site from various sources, whether through email marketing, social media, and more.
Nuzzel is much like Outbrain in that it is a content aggregator. However, it ties into social media through your Twitter account. Nuzzel can be used to get your content into the hands of an audience base you may have overlooked before. Nuzzel suggests content based on how popular it is by those you follow on Twitter. The key to content marketing success with Nuzzel is by putting your content into the hands of those who are willing to share it often and frequently.