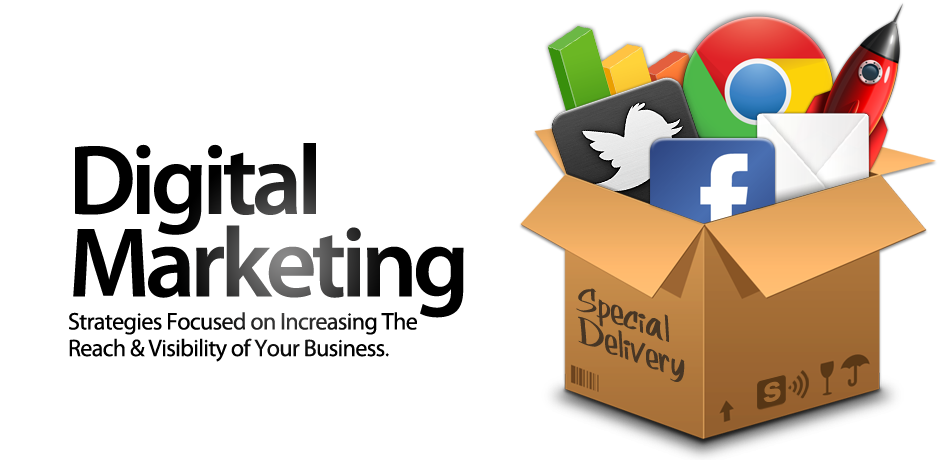 These days, many business owners know that they need to develop a strong digital marketing platform in order to outperform competitors and win the fight for every potential sale. But if you're new to the digital marketing game you may not be aware of some very basic strategies and tactics you can implement to optimize the visibility and conversion rates of your website. Implementing the following digital marketing basics will be of great benefit to you:
1. Create Content
Content creation is the single most important component of the web design and development process. This makes sense given that content is typically the first web element that a prospective customer will examine in order to form an opinion about your brand. In light of this reality, it's important that you consistently produce creative, original content specifically geared towards meeting the needs and interests of your target market. Luckily, there are numerous things you can do to accomplish this objective. One of the most effective strategies is to heighten your content's scannability by including easy to digest components like numbered lists, bullets, and sub-headings. You can also include information-packed, aesthetically appealing infographics to keep your viewers engaged with your content. People love infographics. They just do.
2. Utilize Social Media
So you've produced some great content, but people still aren't flocking to your site. Before you 2nd guess your content try something we in the digital marketing world call "amplification." Not all great content goes viral, sometimes it needs a push. A great way to amplify your content is to use the many social media platforms at your disposal: Twitter, Facebook, Pinterest, Instagram, LinkedIn, Google Plus–create accounts and be sure to blast your content all over them. Promoted (paid) posts are a great way to get your content in front of a new and targeted audience and Twitter and Facebook in particular have improved their promoted posts so you can really narrow down who it is you want to target.
3. Build Brand Ambassadors
If you're serious about optimizing your conversion rates through digital marketing, be sure that building brand ambassadors is an integral component of your internet advertising campaign. Brand ambassadors are fiercely loyal clients who regularly share information about the value of your business's brand with their network–a network that they built within your niche. There are numerous subtle and salient ways for you to encourage a casual fan into a full-blown brand ambassador. One such strategy is to create content particularly for their interest and then engage with them directly by sending them the content and just saying "hey, I think you may find this helpful/interest/informative." It's also important to remember to always be polite and not overly aggressive. Put good content out there and offer it to people you genuinely think will benefit from it. You can't force people to share your content.
4. Use Responsive Web Design Techniques
These days, people are accessing the internet through a plethora of electronic devices. To ensure that they can all easily access and move through the pages of your site, you need to use responsive web design techniques. These techniques optimize cross compatibility to ensure that each viewer's experience is optimized, a factor which can accelerate the brand familiarity and conversion process. If your site is not mobile-friendly in 2015, your site is at a HUGE disadvantage.
Conclusion
Small business owners have to fight for every sale, but if you use the 4 tactics mentioned above you will have a distinct advantage in that fight. For a personal training from Robot Ninjas to win that next fight, please fill out the contact form HERE or give us a call at 702.302.9232.