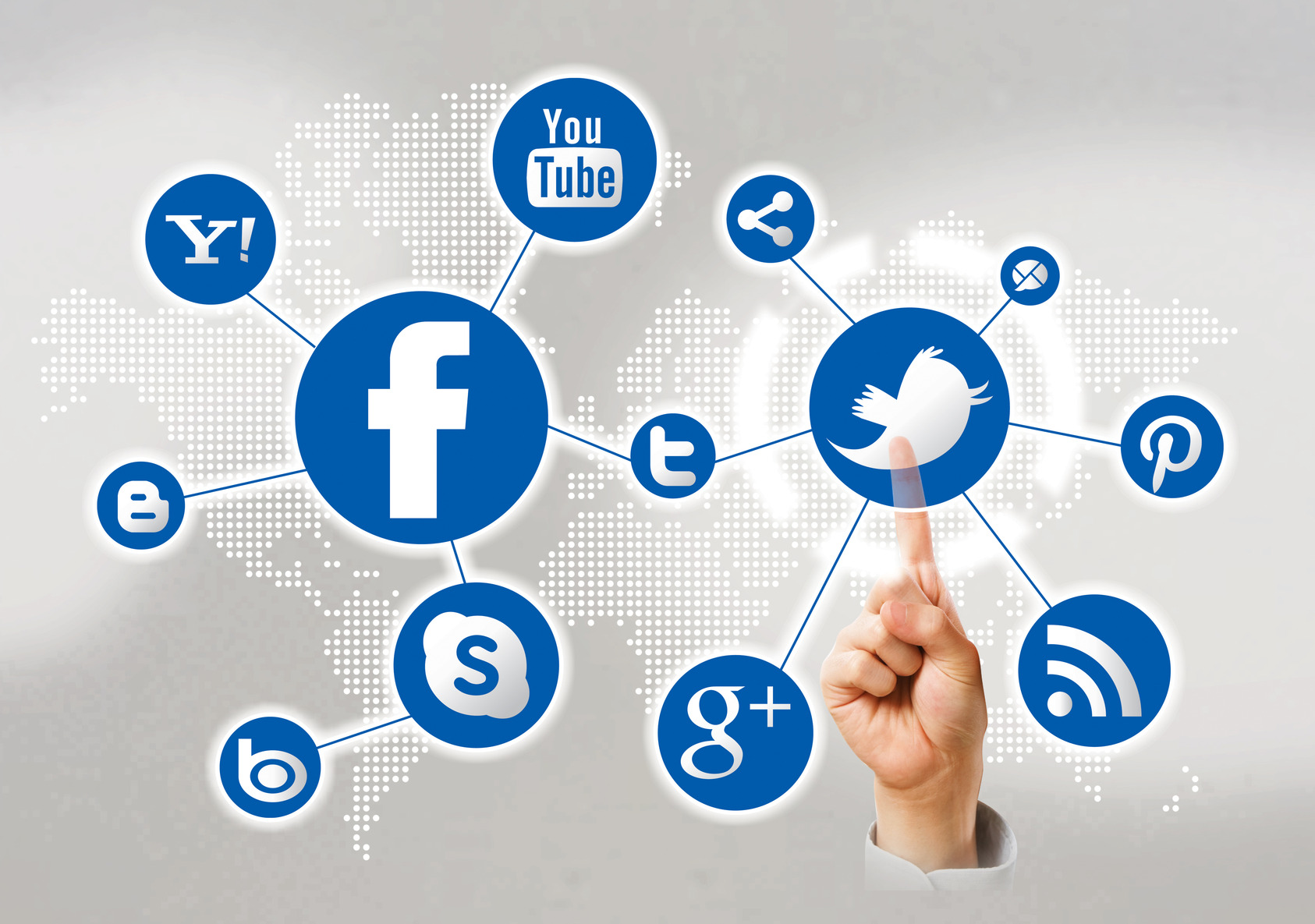 The concept of social media is something many small businesses tend to ignore, but what if someone were to tell you that social media is something that could greatly improve business?
Having an online presence is like giving your business an virtual store front. The difference is in 2015, potential customers are more likely to know a business exists if it at least has at least a small presence on social media.
Why Social Media?
Everything that happens today is shared online. Years ago we relied solely on websites like Yelp to give us insights on whether or not to check out certain businesses. Now, although Yelp is still up and kicking, most consumers are looking to see if a business has a Facebook or Twitter. Why? Well it's simple; those are the two most popular social media sites being utilized by every age group, prior to age 13 of course. Facebook is the most visited site alone, and nearly every user has posted something about a business they've visited.
But What Does That Have To Do With MY Business?
Picture this: You're new to town and want to start your small business. No one in town has heard of you or your product. Five years ago it might have been okay to only go around town and leave fliers in mailboxes to get the word out, but with the decline of snail mail and the cuts to the United States Postal Services, most people aren't checking their mail daily. What they are checking daily, (and several times at that,) are their social media accounts.
So you get your first customer who has a friend he recommends your business to. The two are so impressed by your business that they post an update that praises your business and tells everyone they need to check it out. Each guy having over 400 friends online. That alone is a great boost, but what if they could link your company's social media page right to their post? More people will see the original post and then they can share it making your business even more visible. Each time it's shared, the link to your social media page is shared with it. People start checking it out, and soon enough you have half the town following your page.
On this page customers can interact in real time. When you provide your businesses address, social media users can "check in" through their individual profiles. That information tells their friends exactly where your business is so now they can go too.
Another benefit is choosing a selected audience. If you're a business that pertains to women, create a Pinterest account. Close to 90% of Pinterest users are female. Photography business? Create an Instagram account. Doing some homework on your target audience and what social media is best for certain niches can really benefit your business and improve your online marketing experience.
Sure, But I Know Nothing About Running A Social Media Page…
If you have the budget, there are many college graduates graduating with degrees specifically dealing with social media marketing, and there aren't too many jobs out there for them, especially in more rural areas. Hire one. It will make your life a lot easier having someone who has studied social media for four years being the face of your online presence.
People will interact with your page through posts and reviews. It's the job of your company to address every single post. If someone gives you a high review, simply comment, "Thank you for the review! We appreciate your business!" Bonus points if you add in their name. If some one gives a neutral review, ask them what you can do to get it up to five stars. Negative reviews are the ones you should respond to right away. Nine times out of ten if someone negatively reviews your business on social media, it will sway the minds of others. By addressing their concern publicly, not only can you win back the business from the angry customer, you are also showing other potential customers that you are a stand up business who really cares about their customers.
This Actually Sounds Really Cool! How Can I Get Started?
For more information, check out some of these links that go more in depth on how small businesses can benefit greatly from having a presence on social media:
33 Social Media Facts Statistics You Should Know
10 Reasons SMB Social Media
Social Media Guide Small Businesses
For a free consultation on how Robot Ninjas can help turn your website into a competition killer, please fill out the short form HERE or call us at 702.302.9232